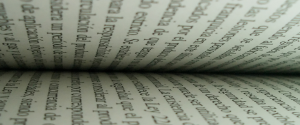 Welcome to our weekly wordsmith interviewee…
Loren Kleinman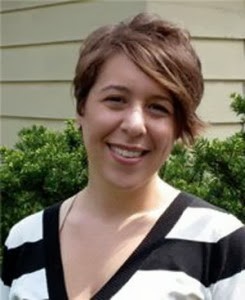 B.A., English, Drew University & M.A. Creative and Critical Writing, University of Sussex
What is your ultimate goal as a writer?
Quality. This is why I'm in a constant state of revision. I don't believe in writing one draft and being done with it. Writing is a long process. It's not easy. My second poetry collection,
The Dark Cave Between My Ribs
, went through more than ten revisions in the span of seven years. Now, this is not to say that I don't stop revising at some point, I mean we have to let go eventually. But poetry is about crafting, about being economical and being true to your muse, true to your vision of your art. When I'm true to that, I achieve something special that I can share with readers.
What is your greatest challenge as a writer?
Trusting in the process. Writing can be a bitch. It can be the most horrible experience, often filled with doubt and fear, but that's part of the package. The trick is to work through that resistance, to remind yourself that you're in it for the long haul. I'm a poet writing fiction (
This Way To Forever
) for the first time, a novel about
love and ambition and the choices that come with each as well as an exploration of how in an ideal world love is more valued than security. I had to learn how to outline, character sketch and work with a three-act structure. Not easy coming from a poetry background, but it's important to show range as a writer. And if that means moving between genres, then do it. Keep relevant.
The Work
"Only Human" explores the connection between loss and artistic creation.
What inspired this work?
Fear of losing my hands, especially what that would mean to me as an artist, as a writer. The thought of losing the very thing that defines me, that allows me to create and share sentiments, values, fears, and the possibility of losing them not just to an amputation, but a spiritual amputation, in the sense of someone preventing me from creating, or me failing to recognize or value my own artistry. It's about fighting for artistic creation, being territorial over one's art, embracing it.
How long did it take you to complete this piece?
Draft 1? A few minutes. The next revisions took at least five or six drafts to edit, tune, craft.
Tell us about another project you have published or are currently working on.
My second collection of poetry,
The Dark Cave Between My Ribs
, is due to release in 2014 (Winter Goose Publishing, 2014). I'm also working on a New Adult literary romance novel,
This Way to Forever;
and a collection of interviews and essays that explore the vibrant community of indie authors called
Indie Authors Naked: Essays and Interviews on the Indie Book Community

, featuring
James Franco, Hugh Howey, McNally Jackson Books, Sarah Gerard, OHWOW Books, Raine Miller, David Vinjamuri, Toby Neal, Rachel Thompson, Eden Baylee, Christoph Paul, Jessica Redmerski, and more
(Publisher: IndieReader).
How often do you write?
Every day. Whether it's two words or 2,000. Whether it's one sentence or a few notes on the next project. When I'm not writing, I'm reading. Writing is a discipline. You don't master it. You grow with it. You practice every day. You dedicate time to your artistry. W.S. Merwin once said something like, there comes a time when you have to stop talking about writing and just get to it.
How do you react to editorial rejections of your work?
It used to upset me, but you've got to have a tough hide. I usually, say, "
next
." Too many writers let it bother them, and they give up. Tenacity is just as important as talent.
What is your best piece of advice on how to stay sane as a writer?
Trust in the process. When you're not writing, break. Take care of yourself. You're a machine, and you have to be well oiled to write. I take a page from Jim Klein's book, a fellow poet and mentor, "It's one thing to write. It's another to be in a place to write." Most important thing I've learned.
What is your favorite book?
You're killing me. I have so many favorite books. This is like telling a kid staring into a candy jar, "just one." OK. OK. Lolita.
What's in that cup on your desk?
What is the most beautiful thing you've ever seen?
My cat, Doris, cuddled at the corner of the bed. She always looks so happy and peaceful. I must be doing something right.
Additional Reading about Loren