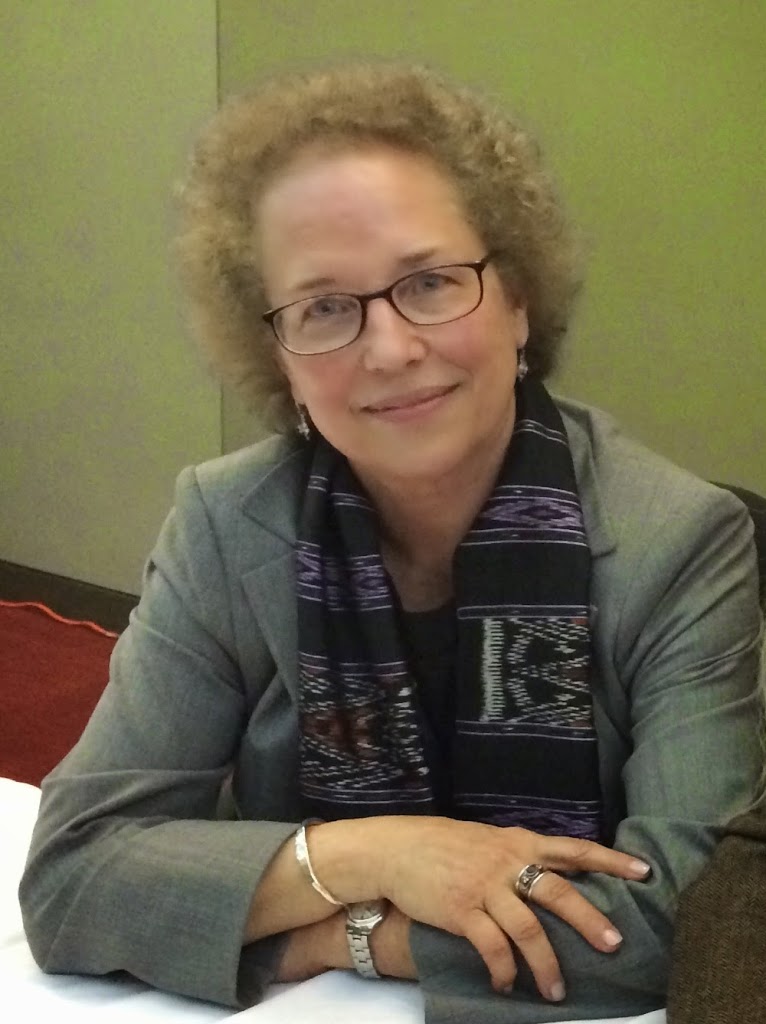 Roberta Harris Short
Houston, Texas
M.F.A., Creative Writing, University of Houston Creative Writing Program
Ph.D. English Literature and Creative Writing, University of Houston Creative Writing Program.
The Writer

Do you see writing as a career?
For me, art is a way of interacting with and processing the world. For years, the art was primarily visual—painting, printmaking, graphic design, and photography—but the written word functions the same way. Work toward publication is a different activity, one more related to job or career.

What do you consider to be your greatest accomplishment as a writer?
I have written two longer works, a novel and a memoir; both won awards. The awards were wonderfully affirming, but the primary sense of accomplishment comes from the act of writing and involves heightened awareness of content, form, and language.

What is your greatest challenge as a writer?
Carving out time always seems like the challenge, but the struggle is also to find the way in to the material. Each story offers something different—the implications of an action, the power of an image or myth to influence lives, the transformative capacity of language. Locating that unique element is both challenge and pleasure.

The Work

Tell us about your work in Crack the Spine.
"The Plumber and the Odalisque" is the story of a man who approaches his difficulties with women and connection creatively, as a project.
What inspired "The Plumber and the Odalisque?"
Men I have known, artists and otherwise, also possibly my alter ego.
Tell us about another project you have published or are currently working on:
Touring With Mariana, a novel set in Puerto Rico, received the James A. Michener Award in the category of fiction. The central character, a young woman, Mariana, lives alone in Guaynabo. Her mother has abandoned her; her father is itinerant, and she is sexually involved with an instructor at her school. Her brother, Chuli Martin, possibly a participant in the independence movement, drowns in the Atlantic. As Mariana searches for answers to her brother's death, she comes to terms with place and origin, dominance and subjugation, work and art.
What inspired this work?
I lived in Puerto Rico, periodically return to the island, and maintain ties there. I used funds from the Michener Award to perform on-site research, which included interviews conducted in Vieques, Utuado, and Fajardo for additional material on cockfighting, woodcarving, and the use of Vieques and Culebra for maneuvers by the Navy. I am currently seeking representation for this work.
The Methods

What are your thoughts on self-publishing vs. traditional publishing?
The traditional system of agents, editors, and publishing houses is diminished and challenging to penetrate. In response, many writers now self-publish and manage editorial, production, and publicity functions on their own or through subcontracted assistants. One result may be increased opportunity to be heard for writers of all sorts. But self-publishing requires self-promotion and financial investment, and the process of forwarding oneself is both competitive and public. Not all writers do well in such a system, and I think we lose valuable work because of this. The good news is that digital and print publishing alternatives are constantly developing and may eventually address this issue.
How many drafts do you generally go through before you consider a piece to be complete?
I don't count. The late writer and critic Daniel Stern told the story of a visitor, who, upon entering the study of Isaac Babel, marveled at the foot-high stack of completed stories on Babel's desk. Babel said these were not several pieces but handwritten drafts of a single story.
What are your thoughts on writing at a computer vs. writing longhand?
It's not a binary. I generally note ideas, observations, or problems in journals, or on whatever scrap of paper is handy. When I am working seriously on a piece, I use a computer. I print out versions to carry with me for review, and edit on the fly on an iPad or laptop.

What is your best piece of advice on how to stay sane as a writer?
Sanity is not essential. This view may be self-serving, however.
The Madness
Who is your favorite author?
How is this possible? Rilke, Collette, Dinesen, Camus, Rushdie, García Márquez, Vargas Llosa, Neruda, Milosz.
If you could have dinner with one fictional character, who would it be and why?
Camus' Sisyphus—not a fictional character, but mythic. In Camus' rewriting, Sisyphus, condemned for eternity to push the rock uphill and watch it roll down, falls in love with the rock. I'd like to hang for an evening with Sisyphus and absorb some of his ability to say "Yes."
What is the greatest occupational hazard for a writer?
Despair. Silence. Luckily, these hazards can be inspirational.