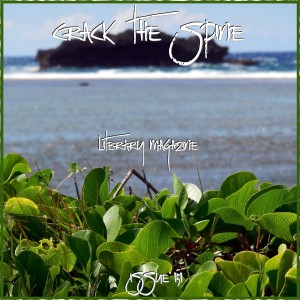 I soak the stone with acid streams. The decomposed entertain golden showers enough to not reach up and slaughter me. All these concrete benches, but no outhouses.
– From "We Are Evergreen" by Alex Ender
Contributors: Alex Ender, James Grabill, Amber Johnson, Mary Julia Klimenko, Cathleen Maza,  Dave Petraglia, Lee Varon
Tell us what you think! Use the comment form at the bottom of this page to leave feedback. What was your favorite piece this week?