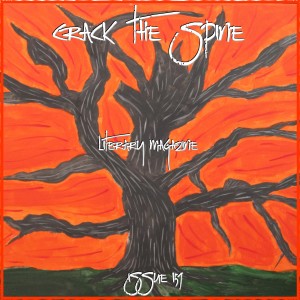 A fragment of his bone was said to be asleep within the white stone altar that bore his name. Of all the mysteries in this church, the relic itched the most.
– From "St. Edward the Confessor" by Fred Dale
Contributors: Douglas Cole, Fred Dale, Sarah Glady, Mori Glaser, Jeremy Janice, Richard Kostelanetz, Loren Stephens, Cliff Simon, Robin White
We would love to hear from you! Tell us about your favorite piece in this latest issue!