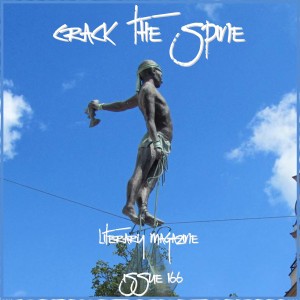 It is May fair that brings your sun into my house,
my lord, pushing open the very dark of my middle heart.
From "Lady Macbeth Before Marriage" by Stephen Scott Whitaker
Contributors: Nick Gregorio, Emma Hall, Howard Richard Debs, Adam Middleton-Watts, Timothy O'Leary, Stephen Scott Whitaker, Hilary Tiefer
We would love to hear from you! Tell us about your favorite piece in this latest issue.